Pediatrics & Pregnancy in Milford
Pregnancy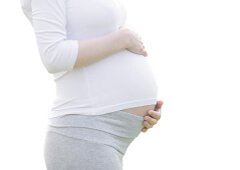 One of the most important times for a woman to receive chiropractic care is during her pregnancy.
From the moment of conception, your body goes through a series of changes. Back, pelvic and postural changes can cause unwanted pain and discomfort. The good news is, chiropractic can help! Millions of expectant mothers look to chiropractic for it's safe, natural and drug-free approach to pain relief and prevention for a healthier, happier pregnancy.
Dr. Palmer is specially trained in Chiropractic techniques specifically related to pregnancy, postpartum care, treatment of infants and children. She works with women suffering from back, neck and joint pain, nausea, reflux and is trained in the Webster technique to move the baby into the correct position for birth. Dr. Palmer has successfully turned many babies from the breech to head down position.
Changes such as weight gain in the abdomen, poor posture and rotation of the pelvis force the body to unnaturally adapt to additional stress placed on the spine. These changes negatively affect joint function and nerve communication throughout the body.
Chiropractors are trained to locate and correct joint dysfunctions by applying a gentle, targeted movement to the body's spinal column and extremities-where and when needed-restoring proper joint function and improving nerve communication throughout the body. This non-invasive technique is commonly known as a chiropractic adjustment.
Benefits of chiropractic care during pregnancy could include:
Relief from back, neck or joint pain
Controlling symptoms of nausea and reflux
Reduction in time of labor and delivery
Prevention of a potential cesarean delivery
Decrease stress for the baby and mother during pregnancy and during the birth process
---
Pediatrics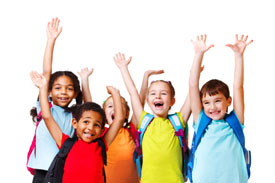 Dr. Palmer is specially trained in infant and pediatric chiropractic techniques. A mother of three, she adjusted all of her children shortly after they were born. Common referrals from pediatricians to the practice are tongue/lip tie, ear infections, bed wetting, scoliosis, colic, ear infections and bed wetting. Dr. Palmer uses gentle and effective chiropractic techniques as well as cranial sacral and reiki with the little ones. You will often find her crawling on the floor at the office playing with the kids during the adjustment.
Children's Health
Children often respond quickly to chiropractic care and seem to prefer our natural approach.
Children are some of the biggest beneficiaries of chiropractic care. Surprised? Those who think of chiropractic as primarily a solution for neck and back problems are surprised to learn that chiropractic can be helpful for many types of childhood health problems.
Nervous System Disturbances
The nervous system, consisting of the brain, spinal cord and all the nerves of the body, controls and regulates the entire body. Many childhood health problems are merely the result of nervous system interference, usually along the spine.
Our gentle adjusting techniques help reduce these disturbances so your child's body can resume working as it was designed. Better health is the natural result when the brain and body have clear communication pathways.
Chiropractic care has been shown to improve fertility.
Chiropractic and Children
Upon examination, we often find nerve disturbances associated with many types of common childhood health complaints.
While the effects of these nervous system compromises go by a variety of names, chiropractic is not a treatment for them! Our primary aim is to locate and reduce the underlying nervous system dysfunction.
Infertility. Even before birth, restoring nervous system control of reproductive organs has blessed many chiropractic patients with the child they thought was impossible.
Traumatic Birth. Have your newborn checked shortly after birth to detect the effects of in-utero constraint, C-section, vacuum extraction or other aspects of a stressful birth.
Colic. Birth trauma, even from so-called "natural" birthing experiences can often produce a child's first nerve compromise. Lacking the ability to communicate, your baby cries. And cries.
Ear infections. Biomechanical restrictions in the upper spine can compromise the nervous system and immune system, making your child's ears a breeding ground for viral infection.
Bedwetting. Nervous system compromise in the lower back can block nerve messages responsible for bladder control. Many children regain their confidence and self-esteem with chiropractic care.
ADHD. Many parents investigate conservative chiropractic care before exposing their children to psychotropic drugs. Reducing tension to the nervous system has produced excellent results for many.
Asthma. By reducing neurological compromise to the bronchial tubes, lungs and diaphragm with chiropractic care, attacks can often be reduced or eliminated.
Growing Pains. Pain of any type is a warning that something isn't right. While considered a "phase they're going through," it's usually a sign that biomechanical stress to the nervous system is present.
Scoliosis. Instead of crude bracing or the all too common "wait and watch" approach, chiropractic care has helped countless children with this common disfigurement.
Wellness. An obvious symptom isn't required! Enjoy the peace of mind of having your infant or child checked to uncover structural or neurological problems before they become serious.
Many of the hard-to-correct problems we see in adults are long-standing problems that began, and remained undetected in childhood. If you have questions, please contact us. We're happy to discuss any concern without cost or obligation.
---
Pediatrics & Pregnancy in Milford | Palmer Family Chiropractic