Reviews for Palmer Family Chiropractic
What Our Patients Say . . .
---
Helping Vertigo
I have had awful vertigo for almost 2 years now and had all but given up hope. I had tried everything imaginable from prescriptions to herbal remedies and acupuncture. After having tried everything I could think of I thought I would try a chiropractor. My sister referred me to Dr. Palmer as she had treated my nephew so well with his Lyme Disease. Dr. Palmer has given me back my life – it has taken time – 6 to 8 weeks now I think. However I can now go for hours and even days without the awful feeling of my world spinning – I will be forever grateful to have found her.
Cheryl K. (December 10/15)
---
In The Best Hands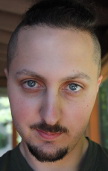 I just feel like I'm in the best hands possible (hah yes even literally). I appreciate the trust and credibility the staff have. It's magical to me, and a model for other practices to learn from. The staff have smiles on their faces, are passionate and exercise empathy from within their bones. I walk away feeling positive change both inside myself and outside with my life. I wouldn't want to go anywhere but here for this type of practice. Tell people about this place!
Andrew M. (November 27/14)
---
Amazing
Coming to Palmer Family Chiropractic is the 2nd best health/wellness/medical decision I have made in years! Dr. Palmer, Dr. Goyette and the staff have been nothing short of amazing, I have recommended them to family and friends! My back/neck/spine say Thank You!
Kate B. (October22/14)
---
Excellent Educator
Dr. Goyette ia an excellent educator. Everything was explained thoroughly. It is so welcoming to have a practitioner spend individualized time reviewing X-rays and findings. She lessened my anxiety and made me feel as if I was her only patient. I look forward to healing.
Elizabeth G. (September 17/14)
---
Impressive
Excellent staff! Very helpful and attentive to patients needs. Always seen promptly and have not had to wait past my appointment times. It is a pleasure to have both Dr. Goyette and Dr. Palmer helping my family and me. Results I am seeing even in the short time I have been going are impressive.
The Right Practice
I have experience with other chiropractors and this is the first time I felt I was not just another person off the street. The time spent with me on my first appointment and the information taken through measurements etc. assured me that I have chosen the right practices.
Richard K. (June 11/14)
---
Importance of Health
I am so grateful for my visits at Palmer Family Chiropractic. I have learned so much about the importance of the health of your spine and agree with this no traditional form of medicine. I have had several problems which I thought were unrelated and now I am finding that answers to these problems are all related to the poor condition of my spine. I now have hope! Thank you!
Emily K. (April 17/2014)
---
Comprehensive Body Evaluation
I like very much the comprehensive body evaluation. The overall view and need. Especially the spine corrections that will positively impact my overall health parameters.
Victor V (Oct 30/13)
---
Couldn't Be More Pleased
I'm a skeptic by nature, but since joining your practice I couldn't be more pleased.
Susan O (Oct 30/13)
---
Everyone is Terrific!
Everyone at Palmer Chiropractic has been terrific!
Amy R (Oct 2/13)
---
Great Staff
Great staff, couldn't be more satisfied! Thank you so much for all the help regaining back my health!
Diane V (Aug 7/13)
---
Terrific Experience
A terrific experience and my back was helped too. I would definitely recommend the office to friends.
Suzanne B (Aug 6/13)
---
Jim & Kathy: Weight Loss
Hi Dr. Palmer, Kathy and I have been using the 17daydiet book by Dr. Mike Marino. We have tried other diets before but this one has really worked for us. The focus is a lot of fresh fruits especially apples and oranges & veggies, Probiotic Yogurt, a great source of Protein. Eat Fish and other Omega 3 Fatty Acid Products. Curbing Carbs. We have both finished the Three 17 Day Cycles of the diet plan. We both have lost 12 lbs and feel so much better. The weight really does come off. We also have noticed a lot less Arthritic pain and less inflammation in our joints. It has really made a difference for us. The book can be obtained on line at www.the17daydiet.com. Check it out for better health.
---
Paul: Low back pain and numbness in his leg
Years of sports, military service, poor lifting habits and "remote control-itis" left me with lower back pain and some leg numbness on a regular basis but which was occasionally so bad that it would send me to the couch with the heating pad for days at a time. Prescriptions helped a bit in the short term but it was not until Dr. Palmer did a comprehensive evaluation and outlined a program of remediation followed by regular chiropractic care that I had any long term relief – for which I am so grateful. Dr. Palmer offers a professional, supportive approach to overall wellness and her warm, caring personality reflects what is so often missing on modern healthcare.
Dr. Paul Powers
Management Psychologist & Consultant, Author, Speaker
---
Laurie: Reflex Sympathetic Dystrophy
My name is Laurie; I have a complicated medical history. I am a great deal of work and risks (side effects w/medications) but still without hesitation Dr Palmer took me on as a patient. With my first adjustment, I had some nausea and I became dizzy (common for me). Dr Palmer's advice was always to get up slowly and have some water. She did a modified very gentle non-force technique with me.
Before meeting Dr. Palmer I didn't care much about myself: I was smoking, didn't drink water, or get much exercise. Once I started to work with Dr. Palmer, she changed how I look at everything. I have seen more than my share of good Doctors. They try to "fix" the ailment you are there for, and move on to the next patient. Every Doctor chooses in which direction their "practice" is going to be headed. Dr. Tamara Palmer has made the choice to take make her practice a life enhancement experience for her patient provided this is the patients wishes. Dr. Palmer is quite intuitive, empathetic, articulate, energetic unpretentious!
When I was first diagnosed with Reflex Sympathetic Dystrophy (form of Fibromyalgia), Dr. Tamara Palmer was the first to begin to relieve my severe pain symptoms. I was put on heavy (class 4) narcotics. I can honestly say had it not been for Dr. Palmer, I would still be on these narcotics today. Dr. Tamara gave me the structure and the personal fortitude to care for my body and ultimately my life. We all want the best out of our lives, this is why we look for people such as Dr. Palmer to enrich our lives and make our minds strong. Working together with Dr. Tamara Palmer will change your life!
Laurie Gallese
Winthrop, MA
---
David: Bedwetting
My son was 6 years old and we have been dealing with his bed-wetting for a number of years without much improvement. We came to see Dr. Palmer and she suggested trying chiropractic treatments to help. After a few sessions, his bed-wetting incidents were substantially reduced. Dr. Palmer is an extremely dedicated professional who truly cares about her patients. She also has a real natural way of dealing with children and making them feel comfortable. My son loved coming to see her for his "back massages".
---
Kay: Low back and hip pain. Postural imbalance
One for the wisest decisions I've made in my life is to receive chiropractic care with Dr. Tamara Truchon Palmer. I've been under her care for seven years. Her treatments have eased my pain, strengthen my posture, and helped me to continue gardening. She's passionate about her profession and her patients and helping them live better lives.
Kay Villa
Needham, MA
---
Kris: Sciatica
"Dr Palmer helped me tremendously with sciatica pain that I had had for years. In addition to my chiropractic therapy, she also encouraged me to do exercise work that would strengthen and stretch my back and help permanently eliminate pain. In my opinion, Dr Palmer is one of the best in the field and I am so appreciative that she was able to help me stop the cycle of back pain".
Kris Krok
Needham, MA
---
Danny (13 months) Torticollis – neck pain and spasm
April 13, 2005 – My name is Trisha and I have 2 beautiful children. My youngest Danielle who is now 15 months began seeing Dr. Truchon (Palmer) when he was 13 months old. He had been diagnosed with torticollis which is spasm of the muscles in the neck that prevented him from lifting or turning his head. As a result, he had an extremely flattened head that needed a helmet to treat, he was missing milestones such as crawling and turning over because he couldn't move his head and he always had to be on his back because of his neck pain. He was developmentally impaired because of his condition.
I had a mere 4 weeks to seek treatment with Dr. Truchon (Palmer). We were moving to Virginia in 5 weeks. A friend brought her son to Dr. Truchon (Palmer) and avoided getting tubes in his ears. She swore she thought it would help. I had an initial consultation with her to see if she thought Chiropractic care was a suitable treatment avenue for Danny. After the examination, we discussed treatment options and decided to pursue care with her. Treatments consisted of mild manipulation using her hands or a gentle device she called an Activator, exercises, massage and muscle release. Danny melted into the treatment and loved every moment of it. It was amazing because he typically didn't want anyone but me to pick him up. It is like he knew that she was helping. After only two treatments, he rolled over on the floor. He soon began lifting his head and could sustain tummy time. In the past, he cried as soon as you placed him on his tummy. Within 3 weeks, he began to crawl. After only 4 weeks, his pediatrician said that his range of motion was normal and he could expect to start walking within a couple of months.
Dr. Truchon (Palmer) recommended we follow up with care in Virginia. She is helping us find a Chiropractor who specializes in children as well.
We thank her for all her help. She really changed our lives. Danny is now enjoyable to be around, he doesn't scream all the time and he is fun to play with. We are all much less stressed in our house and are glad to see what a happy child he really is.
Trish Haverly
---
Jeannie: Low back pain and sciatica
In my early 20's I had really terrible lower back problems. It got to a point where I was so used to the pain I almost didn't acknowledge it anymore. But soon my body reminded me that my back needed some serious attention. At one point physical therapy helped a bit, but it was later clear that I needed a more intensive, proactive regimen. It was then that I was recommended to Dr. Palmer and I began chiropractic care with her (for which, to this day, I am eternally grateful).
Dr. Palmer's technique, professionalism, attentiveness to my needs, compassion, and in-depth knowledge have saved me from what surely would have been a very long, painful road. She has taught me how to properly manage my back and body so that I can now maintain greater overall health, significantly less back pain, and a deeper feeling of well-being in my life. I couldn't have done it without her.
Jeannie Verrando
Cambridge, MA
---
Steven Cina, Acupuncturist
I started working with Tamara 1 year after graduating acupuncture school and starting my private practice. She was very generous with her knowledge of what it takes to be a successful practitioner and provided a team approach that I had greatly needed. As a sole practitioner, it is easy to become isolated in the vacuum of private practice. A team approach with the right
people such as Tamara Palmer provides a multitude of opportunities that aren't available to the one person practice.
Tamara's support and generosity both educationally and emotionally in my fledgling years helped me to be the success I've become. Her no nonsense and efficient attitude toward marketing and patient outreach set the
foundation for how I run my practice today.
Tamara's approach with her patients had always been one of caring. She is nurturing yet firm to provide them with what they need to her to be in control of their health. I often found the waiting area to be like a social event, supportive and joyful even with patients in pain. Tamara is truly dedicated to helping people and animals through chiropractic care and the
services she provides.
Stephen Cina Lic. Ac., ATC
Team Acupuncturist for the New England Patriots and Boston Bruins
Faculty member at the New England School of Acupuncture
---
Larry: Lower back pain and Sciatica
I have been a patient of Tamara Palmer for over 5 years. My initial visit was to try to relieve lower back pain and sciatica that I had developed from too many years of running and basketball. With rigorous treatment for a short period of time followed by regular visits to Tamara, my pain subsided and I have remained pain free for years. I continued to see Tamara so that I could enjoy the activities and sports that are an integral part of my life and avoid the general stiffness associated with my activities and the aging process.
It never failed to amaze me how Tamara could focus on those areas that needed attention without my informing her. I found her holistic approach, dynamic personality and delightful disposition were added benefits to her expertise in chiropractic. I highly recommend Dr. Palmer to anyone who is considering chiropractic therapy. You will feel better, your body will function better and you will truly enjoy the experience.
Larry Katzman
---
Palmer Family Chiropractic | (508) 478-2008